As an experienced home seller will tell you, staging your home can put the spotlight on how your home looks for photographs and open houses. For your property to look its very best, it must be free of clutter and completely depersonalized. That might sound a little intense, but there are easy and inexpensive tricks available to you.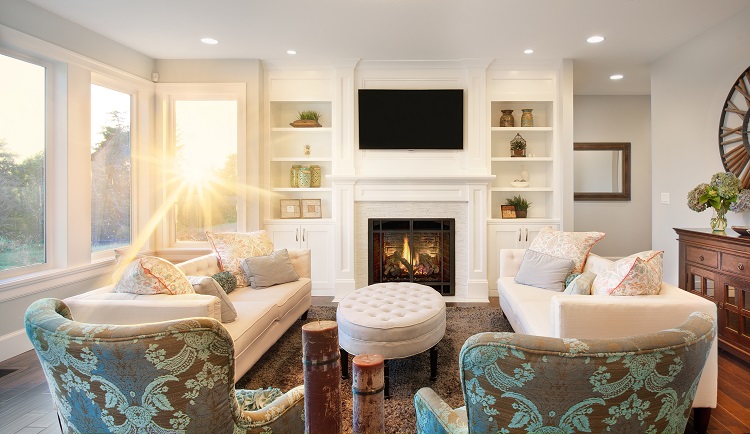 Get Inspiration
The internet is full of décor ideas, but it can also give us valuable insight into properties available for sale. Namely, how we stage can be guided by looking up similar homes in and around the Lake Mary area. You should also familiarize yourself with local real estate prices (Lake Mary homes have been selling for an average of $295,000). Indeed, you could go one step further by visiting a handful of open houses to get pointers on how they staged their properties. And while you don't have to ask the sellers any questions, you can take notes on what was done to create a more neutral environment. In particular, pay special attention to anything that draws your eye, and then consider if it could benefit your own house.
Move Stuff Out
A difficult first step will be to empty the home of anything that makes it look lived in or small. Many buyers want space, and they may be discouraged if closets and hallways are overflowing. Moreover, if they see walls covered with photographs and trophies, they may not see a blank space to picture their own future. So, remove all personal effects, and consider moving out furniture that takes up unnecessary space. Thankfully, you don't need to throw anything away as belongings can be kept safe by using a self-storage unit while you hold viewings. Best of all, you can pay weekly or monthly, but look for decent rates.
Have Organizers
Whatever remains will need organization to avoid new clutter. For a solid start, give your belongings specific homes to make putting things away that much easier. With that in mind, look at each room and create designated zones to group similar items, like ensuring medications and beauty products stay in your bathroom or bedroom. Fortunately, baskets can be an attractive and affordable way to organize possessions and avoid clutter. In fact, you can find an assortment of baskets at retailers like Dollar Tree for $1.
Redo Decoration
With a house less cluttered, you can then focus on other ways to depersonalize and stage the home. Surprisingly, it can be as inexpensive as getting a few tins of paint to give your walls a neutral hue, especially if they have unusual or bright shades. Still, that doesn't mean a lack of style, as you have cool colors and associated undertones to choose from, such as taupe or light gray. By doing so, you may even make rooms appear bigger and warmer while giving your home the neutrality it needs. Similarly, you can transform entire rooms by removing worn-out carpeting or dealing with scuffed surfaces. While the flooring type is up to you, you could opt for laminate flooring since it offers durability and style without the cost of comparable options.
Emphasize Light
Lastly, using light is a perfect way to advertise your property and transform how it looks. Of course, not every room will have enough windows to use natural light. Yet, even well-placed table or floor lamps can effectively brighten an environment without having to install fixtures. Furthermore, putting mirrors next to light sources can counteract the dark while adding a decorative touch. In fact, even your home's exterior can be lit up for some beautiful shots or to offer a welcoming first impression to viewers. Better still, they can be affordable since lanterns can be easily placed on the porch, while solar fixtures can light up pathways.
You can be as creative as you need to turn your home into a perfectly staged property. At the least, invest in neutral décor, brighten up dark areas, declutter, and organize your belongings. By doing so, you can make your house that much more appealing to potential buyers.
Written by: Alice Robertson with Tidyhome.info