Investing in NYC real estate is always a risky business. Don't get us wrong though, this concrete jungle has a lot to offer for anyone who is willing to work hard and stay focused. But, dealing with real estate in New York is only for the more experienced investors. The trends, the demands, the values of real estate are always changing. And, to make it here, you need to be competitive and to know what NYC real estate is truly like. So, with that in mind, we will go over some of the most lucrative NYC properties for investment. With any luck, these properties should serve as a good starting point for your further research into NYC's real estate.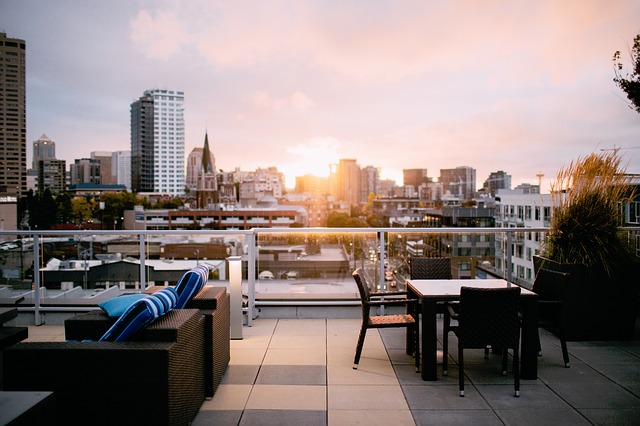 Some of the best NYC properties for investment
In order to make money out of NYC properties, you need to realize what NYC is all about. The Big Apple has people from all walks of life living and working here. Therefore, every conceivable type of property can be a good investment, if you know who you are going to be working with. But, there are certain types of real estate investments that tend to be safer and require less on-the-street knowledge.
Renting apartments to young professionals
Although the number of young professionals coming to NYC has declined over the years, it is still high. College graduates, especially ones with a degree in Finance or Law, come to NYC looking for work. And, if there is one thing that they'll need in order to make it here, it's solid housing. Well, this is where you can step in. Investing in apartments that are suited for young professionals is always a safe bet in NYC. Keep in mind that there are certain requirements that these apartments need to fulfill and you need to follow real estate trends in order to keep up with them. But, with any luck, you should have a steady monthly income from your apartment which is a good investment in anyone's book.
Lofts
Another apartment type that the people of NYC seem to be crazy about is lofts. Our company tends to work quite often with young artists looking for a place in NYC to set up as their home and studio. And, as it turns out, lofts are almost perfectly suited for such situations. Keep in mind that New York is still considered the US capital of art. This is why it should come as no surprise that a lot of artists with ample finances come here to further their careers and develop their skills with other top artists. Therefore, lofts are easily one of the best NYC properties for investment. Whether you choose to rent or sell them during the winter, we have no doubt that you will soon make money out of it.
Flipping family homes
One of the more surprising things we've noticed is that the demand for family homes in NYC is slowly increasing. Up until now, most people chose to move to New Jersey once they planned to start a family. This made investing in NJ real estate a wise decision, as you were bound to find a family looking for a place to stay. But, now, smaller homes in well-off, family-friendly areas are growing more and more popular. Some parts of NYC are slowly turning away from the hustle and bustle of Manhattan lifestyle, and reinventing their neighborhoods into family-friendly communities. So, if you find a lucrative investment in such an area, be sure to give us a call and take advantage of it as soon as possible.
Commercial real estate
Having commercial real estate in NYC is one of the safest real estate investments you can make. But, finding one is truly a stroke of luck. Even if you have proper finance, and we connect you to the best possible real estate agent, you'd have to be really lucky in order to find such real estate. But, if you manage to find a decent commercial space in a good neighborhood, you will easily earn your investment back in a couple of years. There are always businesses looking for commercial space in NYC that is going to provide them with better conditions. And, seeing that there are many moving options in NYC, the actual relocation is easier than ever. Remember, NYC is always changing, which is what makes commercial real estate one of the best NYC properties for investment.
What to keep in mind when choosing NYC real estate
Unfortunately, simply knowing which are the best NYC properties for investment is not enough to make your investment pay off. There are a lot of factors that you need to take into consideration in order to spend your money wisely. Now, we will not go through all of the factors, as that deserves an article of its own. But, we will mention a couple of things that should make finding decent NYC property and dealing with real estate agents a bit easier.
Neighborhoods matter
When it comes to NYC, the neighborhood you choose to invest in is as important as it's quality. Even investing in a sub-par real estate property can have surprising returns, if the property is in the right neighborhood. So, with that in mind, you should get to know NYC a bit more before you start investing. Some of the properties we suggest you start with are:
∙ Yorkville, Manhattan
∙ Bushwick, Brooklyn
∙ Bedford-Stuyvesant, Brooklyn
∙ Forest Hills, Queens
∙ Sunnyside, Queens
∙ Woodside, Queens
∙ Elmhurst, Queens
These neighborhoods should give you the best "bang for your buck" as they are currently in development. Therefore, their value is estimated to increase in the following years, which is always a good predictor for investments. Nevertheless, keep in mind that this is only the tip of the iceberg of everything you need to know in order to make a proper NYC real estate investment.
Author bio
Amanda Covington is a freelance writer that mostly focuses on helping people deal with real estate and moving. She's worked for over 15 years as a reliable writer for companies like Divine Moving and Storage NYC and helped them give insightful advice to anyone changing their home.