Selling your home can be a tedious process. When we look at the same situation from the perspective of a buyer and a seller, both sides would like for it to be finished as soon as possible. While a buyer would like to find the dream home at affordable prices, a seller would like to sell the home for the price he or she set. Whatever the case is, it is crucial to be patient. With that in mind, if you are the one selling your property, you've probably asked yourself a couple of times what can you do to make your home look presentable? Well, the first thing that usually comes to mind is staging. However, the jury is still out on whether you should stage your home when selling or not.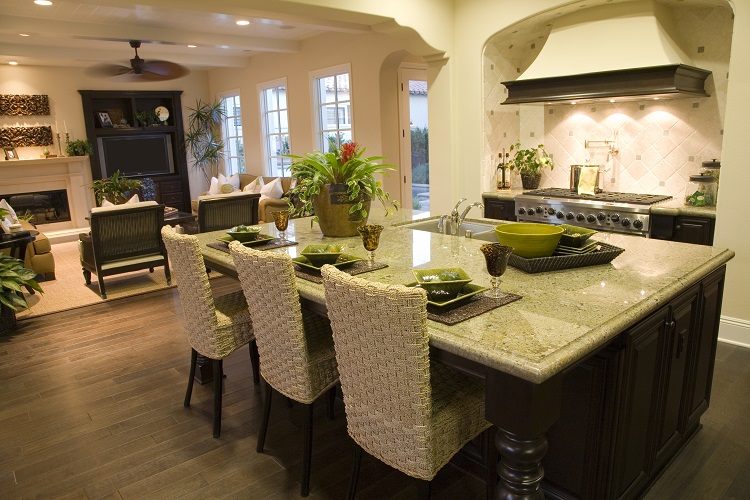 Benefits of staging your home
Whenever you are deciding between two options, it is usually best to look at the advantages and disadvantages. The same can be applied to this situation. First, let's look at the benefits of staging a home for selling.
Your place will look appealing
One of the first reasons for staging a home is so it can look nice. You probably have a lot of stuff in your place, and if a buyer comes to see it, it might look a bit crowded. Whenever you are talking with a licensed real estate referral company, one of the most crucial pieces of advice you will always get is to show the potential of your home to the buyer.
A stager will help you rearrange your furniture in the best way and even might bring additional items to make it even more presentable.
Home photos will look professional
When you are putting an ad online, your home photos are the first visual aspect a buyer will notice. If you make your house look like a home from a magazine cover, you'll really make an impression.
Downsides of staging a home
Staging has its downsides as well. Before you decide whether you would like for your house to be staged or not, you will have to look at the other side of the coin.
Staging costs money
Staging is not cheap. Professional services may cost from a couple of hundreds of dollars to a few thousand. That kind of money can really be put to better use.
It consumes time
To stage a house properly, you will need a lot of time. Some buyers like an empty home, because it sends a message that they can move in quickly. Staging not only consumes time when setting it up but also when removing furniture. Of course, there are ways to make furniture transportation simple.
Differences in buyers
Have in mind that this choice cannot be set in stone. Every buyer is different. Some people like nicely staged homes, while others prefer to look at empty apartments because they can visualize the space better.
On another note, an empty home might send a message that you are too eager to sell it. If a buyer gets that thought, he will try to bargain for a better price.
It all depends on your targeted audience.
Other alternatives to presenting your home
Even though staging plays an important role in selling a home, there are other, more productive methods you can use. Do you know that there is even a way for you to get a part of your money back?
Real estate commission rebate
Have you ever thought about hiring a real estate agent? No matter how well you stage your home, an agent is the one who sells it. There is no better way to advertise in the selling market. And the best of all, after the contract is closed and you bought the house, you can get a 15% rebate on the real estate commission the agent gets.
You are literally getting a partial refund! So, in one case, we have staging that might cost around $1000 - $2000 dollars. In the other hand, you get the same amount of money back on your account.
How to find a good real estate agent
Finding a good realtor can make a difference between a profitable business and the loss of money. However, a lot of people are afraid of running into scammers. That is not good whether you are a seller or a buyer. Nevertheless, there are ways of getting in touch with the right people!
Real estate referral company
Are you in need of a good real estate agent? Enters real estate referral company. The sole goal of the referral company is to connect you with licensed Realtors in your area. Get connected with the top agents in the industry, and make sure that your home is sold for the full value of its worth.
Best of all, the service is completely free for you!
Testimonials speak for themselves
The success of a real estate referral company can be easily confirmed by reading about other peoples' experiences. Testimonials are valuable, and they provide insight into what you can expect. That way you eliminate the unknown from the equation, and that is the perfect recipe for a successful deal.
Final words
So, to summarize, staging a home:
• makes your house look presentable
• helps buyers visualize the potential
• it costs money
• it requires time to stage the home and remove furniture
Should you stage your home when selling? That decision is only yours to be made. However, hiring an agent through a real estate referral company is the ultimate way to connect with the best of the best in the business. By combining both, you are doing everything you can to successfully sell your house! Good luck!
Written By: Lisa Robert with US Moving Experts