When it comes to investing in real estate, this is never a small decision. After all, even the smallest investment of this type can be incredibly costly to an individual. But regardless of whether you're looking to invest in a commercial property, an urban dwelling, suburban project, or a beachfront cottage - you'll find it all in the Garden State! And furthermore, we'll provide you with a quick market overview, with factors pertinent to investing in NJ property!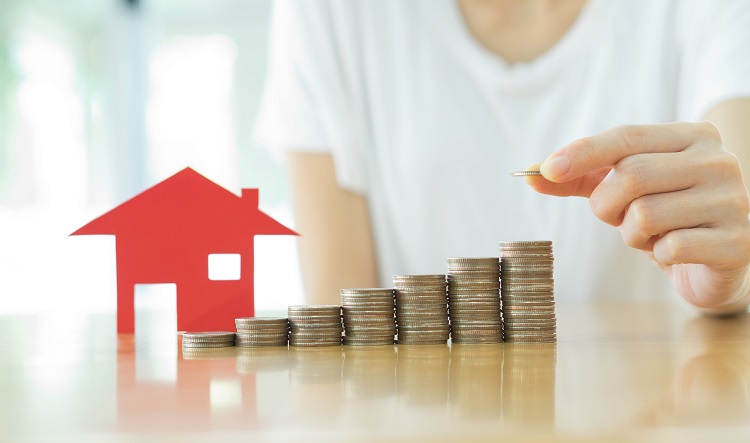 State Of The Market
So, before investing in NJ, you must be wondering; what is this market like in the first place? Well, as you'll be happy to learn; this is certainly one of the most energetic markets in the entire country. There are 52 different cities in the state, and each of these has a budding real estate market. A lot of people are buying and selling homes, as well as moving to new areas. Plus, a Trenton or Clifton relocation made simple by the fact that this level of real estate market development has lead to a budding moving industry as well.
Investment Factors
What are some of the positive factors that you should keep in mind before investing in NJ property? For one - know that New Jersey has the biggest number of yearly foreclosures in the entire United States. And the revaluations of tax properties that have recently come into effect promise to make this rate even bigger. In other words, the revaluations may make property taxes a lot higher for many; particularly when it comes to the Jersey City downtown area. In this situation, a lot of the current residents may not be able to cope with these tax levels. So, any real estate investors looking to find distressed property owners and present them with an investment opportunity will be in luck!
On the other hand, the demand for rentals is also pretty high; if that's what you're looking to invest in, you're definitely going to have your pick. A lot of people in the area can't qualify for a proper mortgage, and more and more are turning to rental housing. Among the abovementioned foreclosures, many are multi-family homes. If you know what to repair and renovate, these could easily be turned into rental properties.
Other Factors To Consider
While investing in NJ property is definitely a good idea; you need to find a good real estate agent for that. Keeping this in mind, did you know that Park Place can hook you up with a top real estate agent in your area, who will give you a rebate for 15% of the commission? When you're making a significant real estate investment, that portion of the commission is no small thing.
And speaking of top professionals - if you're thinking about investing in the area, you should also know that the unemployment rate has fallen below 5% in 2018 - and it's still going down! All of these new jobs that are being created in this region mean that a lot more people will be moving here; plus, there will be many renters as well. So anyone looking to make a real estate investment will have a good run in 2020.
Cons of Investing In NJ Property
Naturally, no area is perfect when you get into the details. And while this shouldn't discourage you from investing in NJ property, there a few downsides to keep in mind. First of all, expert and upward push on prices; considering the limited supply and high demand.
And while the many foreclosures in the area do present a real estate investment opportunity, there's another side to that coin. Ultimately, such high foreclosure rates herald issues in the local economy; with so many mortgages in trouble. That's no wonder either, with the average rate for a 30-year mortgage being the highest it's been in the past decade; with no signs of lessening.
Where To Invest?
If you're looking at investing in NJ property, the real question is - where should you buy? After all, the Garden State is a pretty big place; meaning that not all areas are equally developed. Keeping that in mind, though; we recommend taking a look at Newark, Hoboken, and Jersey City itself. Forbes predicts that, over the next couple of years, the home prices in Jersey City itself will rise by more than 10%. That means that you could make quite a hefty profit by flipping a property, for example!
And while Hoboken is definitely in the top tier in terms of prices; it also has some of the most vibrant real estate markets in the entire Garden State. The demand for all kinds of properties in the area remains high; mostly thanks to its proximity to New York, new business developments, and a lot of great local schools. So, if you can find distressed properties that are going for a lower price, you can expect a great return on your initial investment.
Thirdly, Newark has a great reputation nowadays because its crime rates are the lowest they've been in the past half-century! With that in mind, many new businesses are sprouting up in the area. Plus, remember that Newark is directly connected to Manhattan. Because of this, many people working in the Big Apple are buying properties in the area.
Conclusion
As you may have realized on your own, investing in NJ property is a good idea, if you know precisely what you're looking for. And if you utilize the Park Place realty network to find a great real estate agent, you'll be sure to make a fine return on your property investment!
Written by; Lisa Roberts with US Moving Experts