If you are thinking of buying a property in Miami city center, then you are on the right track toward finding a beautiful home in a friendly neighborhood. Miami offers great weather, amazing beaches, and interesting cultural diversity. And its centre is no different. With many enticing properties to look at, it can be hard to choose just one home. However, before making a purchase, there are things you should be aware of. That's when our guide comes in. Read on to learn everything you need to know about buying a property in Miami city center.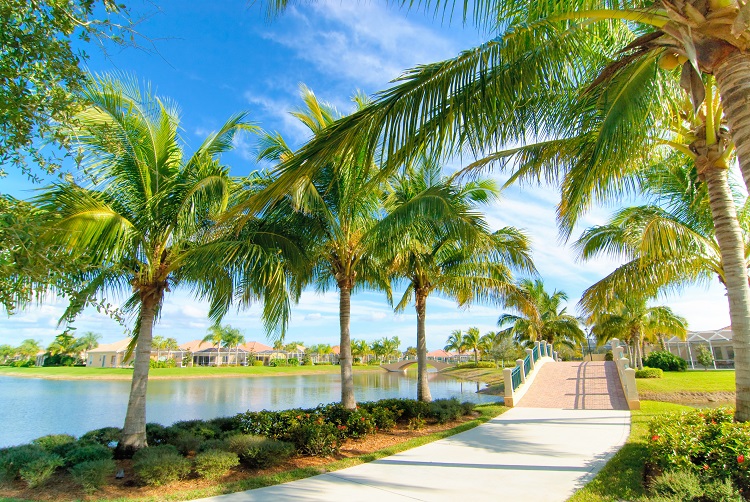 Finding the right agent
Buying real estate is a complicated procedure. There are many things to have in mind, from finding just the right home in the neighborhood that is to your liking, to getting a good price and understanding legal documents with their technical jargon. Furthermore, you will need to inspect the property before buying. Repairs could be in order, and negotiations with the seller on various aspects of your contract are far from being uncommon.
That is why working without a trained professional could easily come back to haunt you. Get started on finding the right agent for you before doing anything else. This agent will help you right away with narrowing down your search. Even if you have already found a neighborhood that seems perfect, it is a part of a real estate agent's job to research neighborhoods, so that he or she may supply you with additional (potentially off-putting) information. Of course, when the negotiations and contracts come into play, the agent's assistance will be invaluable.
Here at Top Agent Rebate, we have a long contact list with some of the best agents in the country that can connect you with a top agent in Miami. Apart from offering a substantial service, these agents will also rebate you 15% of the commission. And when it comes to real estate commissions, 15% is not a percentage that should be disregarded. Even without this attractive rebate, working without an agent isn't something that we would recommend practically to anyone, and with 15% of the commission - there is really no reason to buy property without professional assistance.
Getting help for your move
After finding a perfect property in Miami city center, it is a good idea to schedule your relocation with professional movers as soon as possible. If you have not moved before, you may be thinking, "Why would I need any help with moving?" Well, there are actually numerous reasons. The biggest advantage of working with professionals is that the sheer amount of work will be lesser. There are many things to have in mind when moving, packing and shipping being the trickiest to pull-off. And the best movers in Miami, working for miamimoversforless.com, will help you with everything.
That includes transporting household items anywhere in Miami. Some such items, especially the larger ones, are usually very hard to transport. If you have, for example, a piano or a pool table, you will find that moving them to your new home will require some work. Such items will need to be disassembled and carefully protected, which is something that good movers have plenty of experience with. But, that is just the tip of the iceberg. With the help you will get with packing and shipping (you won't have to find a moving vehicle of your own, for example), the professionals are bound to save you lots of time and nerves.
Finding the right home
Even though you may have found a great home, this decision is still not the one to be taken lightly. Buying a property in Miami city center could turn out to be a bad experience for you if you have not considered your options diligently. Of course, your real estate agent will help you by working with you in order to find a home that accommodates both your financial situation and your needs. However, this does not mean that you should not think about your options, too.
Consider your finances first. The average price for a home in Miami is around $350,000, so you may have to settle for a worse property that you can renovate later (certainly a better option than to buy outside your price range). Of course, your financial situation will also determine the type of property that you will buy. As a general rule - the larger the property, the more you will have to pay, although there are exceptions to this rule. Whatever you decide, know your financial limit, and work with your agent in order to find a neighborhood that is pleasant to live in.
Home inspection
An essential part of buying a property in Miami city center (or anywhere else, for that matter) is a home inspection. Again, a good agent will guide you safely through this process, but it is still useful to know what to expect. A home inspector will analyze all the integral aspects of a home - the electrics, the ventilation and heating systems, the plumbing, and so on. The goal of this inspection is to determine if everything is working properly and, if so, for how much longer are these systems expected to be operable. That way, you will know if anything will need to be replaced or repaired soon, allowing you to plan your finances more precisely.
When it comes to Miami, the biggest concern is related to mold and the possibility of water intrusion. Due to the subtropical climate here, the buyers in Miami are rightfully concerned that moisture could cause problems, so this is one of the most important things to have in mind during the inspection. Apart from that, we also recommend that you check the property for wind mitigation, as the stability of your home is crucial due to the possibility of a hurricane endangering your property.
Of course, these are just the basics of buying a property in Miami city center. Going through everything in detail would require a much longer article; however, with the right agent, there won't be much to worry about. If you are still not sure, look at our testimonials, choose an agent and embark on your home-buying adventure. Good luck and we wish you many happy moments in your new home!
Written by: Lisa Robert with US Moving Experts