The sudden global spread of coronavirus has changed the way we do even the simplest of things. Caution is advised in pretty much all social interactions. This is particularly true for situations where it is necessary to leave our homes. In some cases, however, it extends to our behavior inside our homes as well. One such situation is holding an open house if you are attempting to sell your property during this crisis. Luckily, you won't have to put your plans on hold if you follow these open house precautions you should take during the coronavirus outbreak. In essence, being thoughtful and responsible with your own health and that of others, whether you are selling or buying a home during the coronavirus outbreak, will let you carry on as if nothing is much different.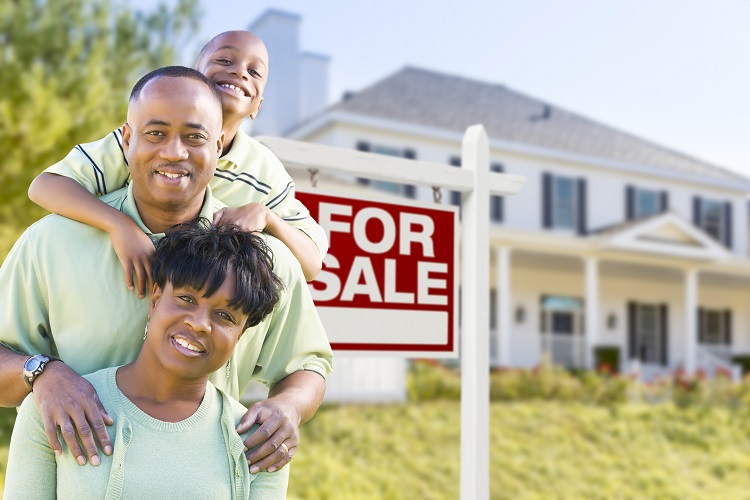 Why not avoid holding open houses altogether?
The best way to keep safe so far has been avoiding any situations where you would come into contact with a lot of people. It is also not advisable to have a lot of people in small quarters indoors to begin with. Many real estate agents have considered avoiding holding open houses at all because of it. However, if you are still set on selling the property, not holding an open house could really hurt your prospects. Firstly, it might delay the sale. Secondly, it could also make you settle for a price much lower than you are asking. In turn, it could hurt your chances at a nice commission rebate as well.
Furthermore, not selling the house in your allotted timeframe could throw a wrench into your moving plans as well. Much like with open houses, you may feel like it would be unsafe to go through the whole move while this pandemic is still raging. However, there are things you can do to move house the safest possible way. As there are precautions to take when selling your home during the coronavirus outbreak, there are some to put into work once you start moving as well.
Open house precautions you should take during the coronavirus outbreak
Keep the parties small
One of the main open house precautions to take during the COVID-19 outbreak is to change the way you would organize your open house. The traditional way would be to have open hours when buyers can come and go as they please. What you can do instead is organize them into smaller groups and show them the house in 15 or 30-minute increments. This will work out well for you in several different ways.
Firstly, you'll be able to sanitize between their visits, keeping yourself and everyone else as safe as can be. Secondly, it lowers the number of people at your property at one particular time. This lowers the risk of contamination as everyone can keep their distance. Finally, it might actually provide you with an opportunity to show your property in a more meaningful way. You will be able to fully immerse your buyers in a proper tour of the place.
Keeping your belongings safe
Getting some of your things out of the way for a showing is not out of the ordinary. Your real estate agent will be able to help with this. They will help you decide what you want to put away in order to show your property in the best light. However, keeping the pandemic at the forefront, it might not be a bad idea to take some more of your belongings out of the equation as just one of the precautions to take when selling your home during the coronavirus outbreak.
Not only will it keep your items and furniture uncontaminated, but it will also get you ready for the day your movers from Vision Movers Florida arrive at your doorstep. You can choose to put these things in storage or ship them to your new place. As a third option, you could keep them in a garage or basement until the move, if you have the space.
Sanitation
If you ask for open house guidance during COVID-19, your real estate agent will surely suggest putting hand sanitizers in convenient places throughout the house. Placing one large hand sanitizer pump at the entrance would be particularly good. Ask all potential buyers to disinfect their hands upon entering as one of the ways you can keep yourselves safe. Another good option if possible is to offer booties at the door. This will limit what is brought into the house. If you separate the parties, make sure you sanitize all of the common surfaces between each of the visits. This means wiping down doorknobs, faucets, cabinet handles, or whatever else your visitors touched or used.
Limiting touch
Limiting touch is not only one of the open house precautions you should take during the coronavirus outbreak. As we know, this is good advice for our lives right now in general. Only a couple of short months ago you wouldn't think twice about shaking hands with prospective buyers once they enter your place. These days, however, you might want to think again. A polite nod or even the elbow bump if the situation calls for it will have to suffice. There are also some tricks that can lessen the sanitizing you have to do between the visits. For example, keep all of the lights on at all times. This will keep your visitors from touching the light switches. The same goes for doors and doorknobs. If you are able to keep the doors open throughout, you won't have to go around sanitizing doorknobs.
Final suggestions
Hopefully, this open house guidance during COVID-19 was helpful. One of our final tips is to keep the windows open as well if at all possible. Proper ventilation is key to not allowing the virus to spread. Also, avoid serving food and ensure that your agent contacts any of the potential buyers the day before the open house and assure them that the tour can be rescheduled if anyone is sick. This would have to go both ways, so cancel any event in case you or someone in your family is ill with any of the suspicious symptoms.
Written By: Lisa Robert with US Moving Experts