Whether you are buying a condo or a loft, you are looking at a sizable investment. To make this venture worth your while, you need to be savvy and ask the right questions at the right time. To help you out, we are going to take a closer look at some of the most important questions to ask when buying a loft or a condo and a couple of important aspects to keep in mind after your purchase.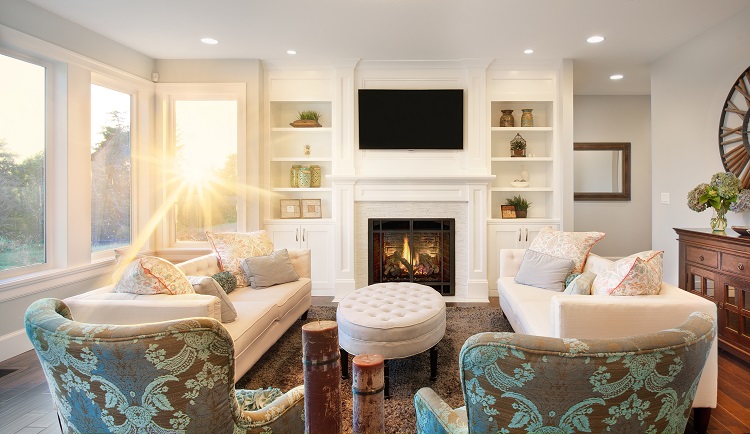 What you need to ask when buying a loft or a condo
While there are certainly some questions that you should ask your realtor, for this article, we are going to focus on the questions you need to ask the current owner/manager of the property you wish to purchase. Keep in mind that you will probably have only one chance to ask them, so make sure to note them down.
Who was the previous owner?
When buying a loft or a condo, your first goal should be to deduce its state. If it is in proper condition, you need not spend a lot of money renovating and remodeling it. But, if it was poorly maintained, you can be looking at a substantial amount of money necessary to bring your newly purchased piece of real estate to a decent state. And the key factor in whether or not your loft/condo was maintained properly is its previous owner.
A conscientious owner will ensure that their home is in proper condition and that any issues are dealt with in a timely manner. On the other hand, careless owners will let issues sit and fester, especially if they don't cause them much trouble. Most of these issues will become worse and worse as the years go by, which makes stingy owners reluctant to fix them. Even during a thorough home inspection, you can miss these issues. Especially if the owner does their best to hide them. So if you want to avoid unpleasant surprises down the road, ask questions about the previous owner.
How is the loft/condo deeded?
Condos and lofts can be deeded in different ways than regular houses. The main thing to remember is that when buying a condo, you will usually only own the interior walls and the space within them. Meanwhile, when singing a deed for a loft, you will be responsible for the whole structure. So, make sure that you know what you are getting yourself into before you sign.
Have pets lived in it before?
Whether or not you own a pet, you should know if one has previously lived in the condo/loft. Pets can cause damage, especially to smaller homes, and those with allergies should definitely be on the lookout. If you have a pet of your own, you should look for a building that is pet-friendly. You will have a much easier time introducing your pet to your new home as there are probably pet owners in your building that can give you helpful tips.
Who is the building manager?
Larger buildings usually have a property management company handling them. So, before buying a loft or a condo, try to figure out what kind of a company they are. Notable red flags to keep in mind are:
● A large turnover in management companies.
● Ongoing lawsuits.
● Unfavorable reviews.
Smaller buildings can have an owner managing them, in which case you should try to meet them before moving in. All in all, the more you can find out about the current owners and managers of the building, the better.
What is the best way to deal with parking?
Most lofts and condos are situated in large cities. Therefore, if you plan on living in one, you will have to deal with parking. Some buildings offer private parking to all units, while others only offer to some. The problem is that both of them will state that they offer parking, which can be misleading in the second case. Having a parking space will not only make owning a car easier but will also make your relocation much more manageable, especially with the help of an experienced company like Movage Moving NYC. So, try to figure out what the parking situation is like before deciding on a purchase.
On which side does the sun rise and set?
Once you visit your condo/loft, you will be able to see where your windows face and what the noise is like. But, the one thing you won't be able to see is where the sun rises and sets in regards to your apartment. Little details can have a huge impact on how you organize your new home and how you function within it. If the light bothers you, you can always get blinds. But, if you find yourself needing more light in your new home, you will have a hard time bringing it in.
What to keep in mind when looking for a loft/condo
The questions to ask before buying a loft or a condo are potentially endless. Depending on your financial situation and where you plan on buying, there are a ton of different pieces of information that you need to obtain in order to make a smart real estate investment. So, our best advice is to find and work with a good real estate agent in order to get the right answers in a timely manner.
Also, you want to start preparing for your relocation as soon as possible. The moment you decide that you are going to purchase a condo or loft, start organizing. If your new space is smaller than your previous home, you might need to do some decluttering before moving, or find some smart storage solutions. If you need to move from a different state, you will have to take into consideration the timing of your move in order to make it as cost-effective as possible. All in all, there is a lot to consider and plan, so the sooner you start tackling your relocation, the better.
Written By: Lisa Robert with US Moving Experts