Buying or selling a property has always been one of the biggest decisions people make in their lives. This process, being something new for most people, requires a lot of research and some help in order to be accomplished successfully. You need to acquire knowledge on the process, the participants involved, real estate agents, and how they're compensated. But there are a lot of places where you can find this information, so the process shouldn't be too hard.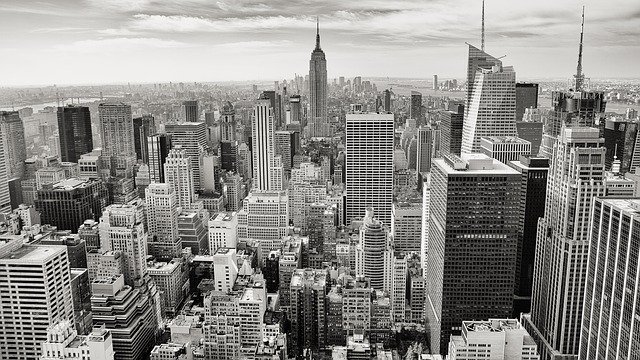 However, with the coronavirus pandemic, the market has changed and new rules apply. Read on and find out how to sell your NYC apartment in today's market.
What stayed the same?
Just some time ago, the process of selling an NYC apartment was very familiar to us. Pricing your property and holding an open house was something we all knew. However, this didn't mean help was not needed, and the same is true now. Hiring Movers 101 to help you with your move was just what you needed to make your move easier and smoother.
You still need a top real estate agent
Even now, you still need a good real estate agent to help you throughout the process. But how do you find one, and will any real estate agent do? There's Park Place Realty Network, a real estate referral company that can connect you to a top agent who will provide you with a 15% rebate of your commission. And with the market today, this amount can be quite useful.
After all, with 15% of the commission back in your pocket, you might be able to hire local movers that are affordable yet reputable. Just because the market has changed, it doesn't mean you need to be affected by it.
How to sell your NYC apartment and adapt to new changes
Certain things have definitely changed in the NYC sales market. The pandemic is stalling deals, and sellers are discouraged by a drop in prices.
These changes basically gave sellers two possible strategies:
• to wait for now
• to adapt to the changes and sell your NYC apartment
The drop in inventory
Many sellers basically decided to hold back and skip the traditional spring selling season, which resulted in inventory dropping and Manhattan, Brooklyn, and Queens listings falling. However, after the city was reopened, new listings started to emerge. But the question of how it's all going to turn out is partly the matter of buyers' preferences.
The matter of pricing
The number of contracts for apartments fell, along with the median sales price. Despite that, a few indicators show that there are still sellers who are sticking with the pre-pandemic prices. In the market today, it doesn't help sellers to lower the prices of their apartments. But is there anything they can do to improve the chances of selling their NYC apartment?
Buyers' preferences
A great way to increase the price of your apartment is to consider some of the valuable home improvements you can do. But, now more than ever, you might want to check the buyers' preferences before you start improving your apartment.
The last couple of months have clearly shown what the buyers were interested in. They didn't love the idea of elevators. Also, outdoor space was very popular – think backyards and balconies. Most importantly, space for a home office was also very popular, and that's something to consider when renovating your home.
Stale listings
Sellers don't like stale listings. If the property has been on the market for too long, the buyers might get the impression that there's something wrong with it. For this reason, some listings sites decided to basically freeze the days of properties on the market, which helped the sellers and basically removed their fear of stale listings.
Video tours became popular
With houses, there were certain open house precautions to take during the outbreak. However, with apartments, the situation was a lot trickier. From March, until almost the end of June, brokers were unable to show the apartments, and we could witness one of the biggest plunges in Manhattan apartment sales in the last 30 years.
During this time, video tours become the only way to tour an apartment. This indicated what was really important for buyers during live tours, and it's the ability to see the details. However, some of these videos did not allow that. If you opt for a video tour when selling your apartment, make sure that every single corner and detail is covered.
Virtual closings
NYC's real estate market relies on face-to-face meetings. However, to survive in the new times, the market had to evolve, and a few virtual closings proved that. While this is still not widespread, it showed tenacity and perseverance, the qualities needed in today's market. We were able to see that in order to sell your NYC apartment and get the most out of it, you'll need to adapt to new circumstances.
Choosing the right offer
Due to circumstances, now more than ever, sellers are choosing the buyers who offer cash over the buyers who require financing. This is absolutely understandable, as lenders and mortgage industry are also experiencing tough times. Sellers don't want to find out at the last moment that the buyers are not getting the financing they need. But, what if you get an offer that requires financing, but it's better than a cash offer? In the end, this is your choice to make, so do it wisely.
The tone of your listing
You should consider reviewing your listings and checking if it sounds tone-deaf. You might want to change the tone of your listing and make it sound more compassionate, indicating that you're to a certain extent acknowledging the new situation.
Should you sell your NYC apartment when the market returns to normal?
So, should you sell your NYC apartment now, or wait until the market returns to normal? There's no easy answer on when the market will return to normal. While we could see significant signs of recovery in the first quarter of 2021, no one can know for sure.
Written by: Lisa Robert with US Moving Experts