When buying an apartment, you might think you know all there is to know about the apartment you desire. It's within your price range, maybe even cheaper than you've expected it to be. Having in mind the average size of an NYC unit, this one has enough space. You have a good feeling about it, and you're almost ready to sign the contract. However, it's essential to evaluate an apartment before you buy it in NYC. And there are factors you need to take into consideration.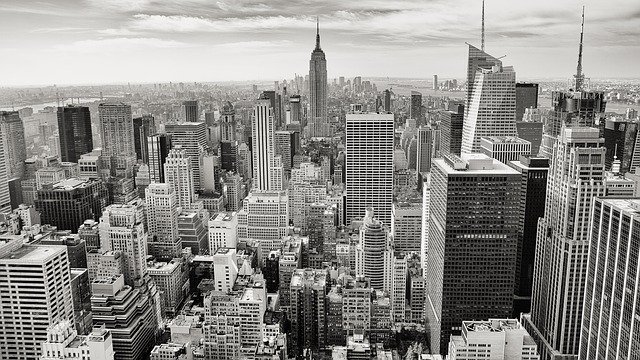 Evaluate an apartment before buying in NYC
Before you sign the contract, you need to know what you're buying. First of all, comparative market analyses will let you know whether the unit was priced correctly. Then, you need to know if the apartment hides any flaws. Also, you should keep in mind that the apartment is a part of the community. From the building's physical condition to its finances, it can all affect your unit, whether you want it or not. In case you aren't able to notice these flaws yourself, you can hire the professionals.
Your apartment within the building
Keep in mind that there's a good chance you'll experience the advantages and disadvantages of your apartment's location within the building. For example, the ground floor usually means less privacy, not enough light, but also lower prices in elevator buildings and lower maintenance costs. Alternately, living directly below the roof might mean less space but no loud neighbors above you.
In order to solve the lack of space in your apartment below the roof, you may need to find smart ways to place everything. Since NYC apartments are notoriously expensive yet small, self-storage can be a solution to this problem. Additionally, such a location of an apartment comes with a potential leak hazard. Luckily, you can prevent them by checking the whole building and with the home inspection.
Check the whole building
A good way to start your research on the building is by asking to see the prospectus. These documents will show you the engineer's report which can help determine the state of the whole building. Also, you can ask for minutes from board meetings. Here you can find more about the potential renovations, or problems in the building. Are the issues being solved, or do they keep piling up? Important points will usually be covered in these minutes and can reveal useful information.
Ask around the building
Go around the building and talk to the neighbors, the super, and the doorman. Polite or rude neighbors can make all the difference when living in tight quarters in NYC. You can also ask them about the maintenance, problems, and what they love about living there. If your neighbors are friendly and welcoming and are mostly satisfied with the building, it can help you make sure that you're making the right choice.
The reasons to use a real estate agent
It's quite hard to find a suitable apartment in NYC without a real estate agent. Trying to understand a large and complex market such as this one is truly challenging. This is one of the reasons why you should consider hiring a real estate agent to help you.
• These are professionals who buy and sell apartments every day.
• Their knowledge of the market is of invaluable help.
• They are familiar with flaws some buildings and apartments have in different areas of NYC.
With a great number of apartments and many real estate agents, finding the perfect one is definitely not a piece of cake. Nonetheless, it's vital that you work with an agent you can trust and who you're comfortable with. The other options include not using an agent or using several agents, none of which is a good decision. Having a good relationship with a reliable agent is often a precondition to finding the perfect apartment in NYC. This is why it's a Park Place Realty Network's job to connect you with a top real estate agent in NYC. In their database of 1 million+ real estate agents, there must be the one that suits your needs the best.
How it works
Real estate agents and brokers play important roles in the market. They represent buyers and sellers with their best interests in mind. It's easy to notice the importance of having a reliable and experienced real estate agent by your side.
You need to approach a real estate referral company, and the company will connect you with a top real estate agent in the NYC market. After the agent helps you buy the desired property, the agent will rebate you 15% of the commission.
The commission portion you get back you can then use to cover moving expenses and provide yourself with quality moving supplies at Capital City Bins. By adding this amount to your moving budget, you'll be able to ensure the maximum protection for your belongings and valuables.
Home inspection
It's not a good idea to skimp on inspection. A good inspection might save you from losing a considerable amount of money for repairs. Nonetheless, if you're not buying a townhouse in NYC, there's generally no inspection. A home inspection checklist covers the key points. Keep in mind that, while you might notice some flaws, you might easily miss the other ones that could become a much bigger problem later on and cause huge expenses. On the other side, a home inspector with experience would have noticed these flaws immediately.
Conclusion
Don't rush it when buying an NYC unit. Take your time to evaluate an apartment before you buy it, and try to get as much information as possible on the building and the unit. And even though it might not seem like it, don't worry, your dream home will eventually come.
Written by: Lisa Roberts with US Moving Experts