It is every home seller's goal to keep as much money as possible after the sale is finalized and all the expenses are paid. If you understand how agents are compensated, you know that the real estate commission is one of sellers' biggest expenses. Therefore, lowering your real estate commission could save you a lot of money. We have a few tips and tricks that will help you get a better deal from a real estate agent, so hear us out.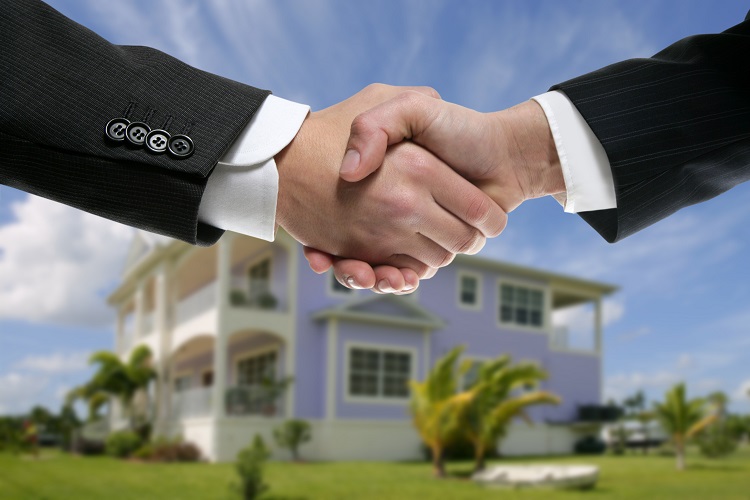 Do not worry about the quality of service
Don't be afraid you'll get poor service if you reduce the amount you pay to your real estate agent. According to many studies, the risk does exist, but it is minimal. Most agents are not likely to lower the quality of their service simply because they are hungry for work and need the money.
Work with the right professionals
If you work with a reliable real estate referral company, such as Park Place Realty Network, not only will you be connected to the best agents in your market, but you'll also get back 15% of the agent's total real estate commission at closing!
Talk to a broker if the agent is hesitant to negotiate
Some real estate agents won't be willing to negotiate. It is often because their employer pressures them to keep their fees high. If you come across an agent who is not ready to negotiate, skip them and go straight to the broker. The broker has the power to help you get a discount.
Do some of their work to get a better deal from a real estate agent
If you do some of the real estate agent's work, you can get a better deal. For example, you can host your own open house. It can be an informal open house event you will invite friends and neighbors to. They can spread the word and bring their friends. Your real estate agent could provide information about the property in the form of fliers and brochures. If the visitors have any questions you cannot answer, you can rely on your agent. In case you want to sell your property to someone close (a friend, family member or renter) and the agent's marketing skills are not required, you should be able to get a discount for sure.
Stage the property before an agent even sees it
Another option is reducing the real estate agent's work on the physical condition of the property. When a property's condition isn't great, an agent has to work harder. In that case, they normally refuse to cut the commission. Therefore, do as much as you can to improve the curb appeal, as well as the inside of the house, before the agent sees it. This will get potential buyers excited about the property. You may even consider hiring a professional home stager if it helps you get a better deal from a real estate agent.
For example, spruce up the front yard, repaint the rooms, and do some de-cluttering. Dirty houses with dark, cluttered rooms are a huge turnoff. Remove large pieces of furniture, old appliances, etc. Learn how to find trustworthy billiard table movers and get rid of that huge item that's taking over the entire room. Also, get rid of personal items such as family photos – buyers shouldn't feel like they are intruding someone else's home.
Vacate the home you are selling early but leave it staged
A home sometimes sells faster if no one lives in it. So, try moving without breaking the bank but leave the home staged and allow showings at any time. Since this is more convenient for a real estate agent, they may agree to give you a discount.
Choose a newer real estate agent
Opting for a newer full-service agent can help you get a better deal, too. They are often eager to please the client and may agree to a lower rate just to get more work and experience.
Recommend your agent to others
Let's say you have a friend or family member who wants to buy or sell a property. Refer them to your real estate agent and they may lower their commission rate in exchange for your referral.
Allow a lockbox even if you still live in the house
Don't worry. Only licensed agents will be able to access the lockbox, and you will be notified before a showing so you can leave the property. Your agent may pay their assistant to host showings so they don't have to do it personally. This way, you can save your listing agent a lot of time and money.
Buy with the same agent
Those who are selling and buying a property at the same time can get a better deal from a real estate agent if the same agent is in charge of both transactions. Note that this might be written into your listing agreement. This means that, in case you later decide not to buy with them, you might be in breach of contract.
Sell multiple properties with the same agent
In case you are interested in selling multiple properties in the near future, your real estate agent may be willing to reduce their commission rate since they will be making money off more than one sale.
Sell the property in an off-peak season
Selling during the slowest seasonal periods can also help you get a better deal from a real estate agent. Finding an agent who needs work in the off season is a great way to get a reduced commission. However, there is a downside to this strategy - keep in mind that the pool of potential buyers is more limited in this period.
Author Bio:
Claudia Murray is a freelance writer who covers a wide variety of topics, including moving and real estate. She spends most of her free time on the beach, playing water sports. Originally from California, she lives in Miami, Florida with her husband and daughter.