House hunting in the area you have lived in is a difficult endeavor. So you can only imagine what buying a home out of state must be like. You don't have an opportunity to physically visit the property, tour the open houses, and get a chance to feel the vibe of the neighborhood during both day and night. It might seem like you are taking a leap of faith, hoping and praying that you aren't setting yourself up for buyer's remorse.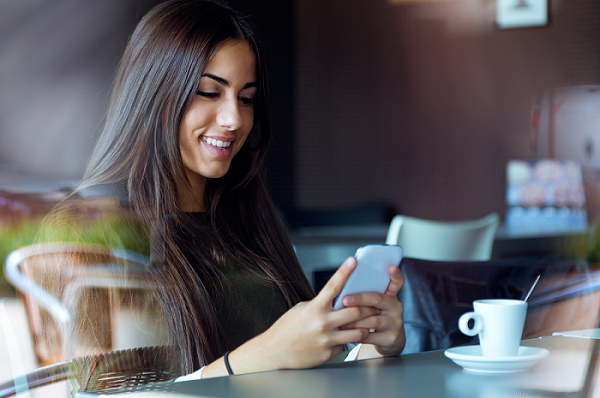 Now, it doesn't matter whether you are buying or selling a home in fall or winter, spring or summer - the prospect is bound to be a lengthy and challenging one. However, there are ways that can help you make it as easy as possible.
For starters, work with a local real estate agent
Working with a real estate agent when buying or selling a property is always the recommended approach. Especially when you are trying to start over in another state where you know absolutely nothing about the local listings. The buyer's agent plays an important role in purchasing a home out of state, as he/she will negotiate on your behalf and ensure you get the best deal. Furthermore, the buyer's agent will frequently e-mail you new listings that will include virtual tours of the house, helping you get a good perspective of what the property looks like.
If you think the process of looking for a reliable real estate agent too stressful and time-consuming, you can always turn to Park Place Realty Network - a company that successfully connects buyers and sellers with a top real estate agent with the goal of getting the agent to rebate them 15% of the commission. What a great way to make moving to a new state simple, easy, and cost-effective.
Attend open houses whenever possible
It goes without saying that, when shopping for a house in another state, you won't be able to attend as many open houses as would usually be the case. That still doesn't mean that you should put your signature on a contract without first having seen the house. That's because the virtual tour could hide many things the owners would not want you to see.
For example, the neighborhood might be a loud and catastrophic one. The roof could be outdated and in need of a replacement, and we all know how costly that could end up being. Finally, nothing will be able to compare with the vibe you will get from seeing a house in person. Do you know that feeling women have when they find the right wedding dress? Or the sensation you get after meeting your soul mate? Aim for the same feeling when buying a house, otherwise, you risk experiencing buyer's remorse. And that's not a situation you want to be in!
Create a list of your dealbreakers when buying a home out of state
The truth is that no matter how hard you try, finding a house that will be absolutely perfect will be difficult. There will always be at least one small thing you will want to fix or change. And that's completely okay and normal - as long as you keep in mind which things you absolutely can't compromise on.
For example, are you set on finding a house with three bedrooms? You should be aware that adding additional square footage to a house is a very, VERY pricey venture. So unless you are keen on spending tens of thousands of dollars, it would be wise to add an item such as this one to your list of dealbreakers.
Moreover, this list will also allow you to attend fewer open houses, and the ones you do attend will most likely be a success. Once a property checks off all of your requirements, it stands a good chance of being THE one. And it is a good idea to do the same thing as a seller. But instead of making a list of dealbreakers, make the one of what you are willing to fix, and what can be negotiated. Knowing what you want always makes everything easier.
Enlist the help of a relocation specialist
Have you ever moved before? Even if your move was just down the block, you certainly remember how difficult it was to pack up all of your belongings and transfer them safely to a new location. Now imagine if you had to move all of those boxes across the state borders! Hey, you might even have to move coast-to-coast, making this move extra hard on everyone involved.
So once you find a house you think is worthy of your family, don't hesitate to enlist the help of a relocation specialist. They can help you with all the moving details, and help you find the perfect movers. They are paid through vendor referrals and not by their clients, meaning their help to you will be completely free of charge. You can't deny that everyone needs some help from time to time and, if there is ever a time you will need lots of help, this would be it!
Don't be afraid to ask the 'stupid' questions
In fact, there are no stupid questions when it comes to buying a home out of state. Your house is probably going to be the priciest investment in your life, and the fact that you are purchasing out of state will make this venture extra risky. That's why you shouldn't be afraid to ask a million different questions as they ensure your safety to an extent.
For example, one question that is a must before closing a deal relates to the amount of the deposit. Depending on the seller and the property, the deposit can range from a few hundred dollars up to 10% of the value of the house. The difference is a huge one. So whether you sense that something is fishy or you are just curious, don't be afraid to ask as many questions as you have. After all, how else are you supposed to buy a property from afar? Because when buying a home out of state, questions are all you might have at first.
Written by: Lisa Roberts with US Moving Experts