The coronavirus outbreak has us all a bit confused. The economy has slowed down to a crawl. The government is not sure how to properly tackle the outbreak, and travel is quite limited. So, once you consider all of these factors, is buying a home in the wake of the new coronavirus outbreak even possible? Well, yes. But, it is far from easy. So, to help you tackle this difficult task, we are going to go over the key points that you need to keep in mind.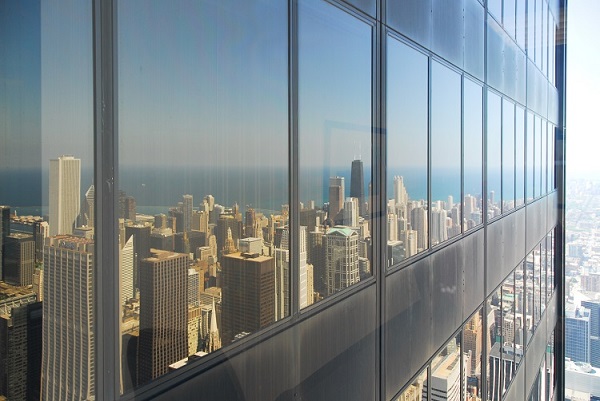 Understanding the COVID-19 outbreak
To figure out how to deal with buying a home in during the coronavirus outbreak, we first need to wrap our minds around it. After all, the whole COVID-19 outbreak is quite a complicated subject. This is why in order to make a smart real estate investment, you need to have a good idea of what its impact is.
Economic impact
As of the time that this article is written, almost all of the non-essential jobs in the U.S. are closed down. And, while a substantial number of them are running since companies can function with at-home workers, the majority of them are not creating any revenue. Just take into account the fact that 22 million Americans have filed for unemployment benefits. This should give you an idea of how the situation is shaping up. Now, it can be hard to put into perspective how this will influence the overall U.S. economy. So, here is what you need to keep in mind.
First, the price of homes is still stable. According to housing market reports, not much has changed since the coronavirus outbreak, both for selling apartments and residential houses. So, if you plan on buying a home in the wake of the new coronavirus outbreak, expect to pay a regular price. The notable difference is with rent prices, especially for commercial spaces. Since numerous small businesses have closed down, there is a significant number of vacant commercial spaces. And, the bigger the offer, the lower the price.
Real estate trends
One of the recent trends we've definitely noticed is people looking for homes that are further away from larger cities. The coronavirus outbreak has shown us how fragile our society is. And, how stressful it can be to be stuck in a small apartment for weeks. So, it should come as little surprise that people are turning towards larger, cheaper homes with sizable backyards. Add to that:
• The increase in internet speed.
• A larger presence of work-from-home jobs.
• The increased self-sustainability of homes.
• A calm and quiet lifestyle.
• The overall cheapness of homes that are further away from the city.
…and you can easily expect that more and more people are going to turn towards homes that are further away from large cities.
Health concerns
When it comes to buying a home in the wake of the new coronavirus outbreak you need not worry much about health. Just follow the safety measures that the state outlines, and you'll be trouble-free. This is important to remember when moving. Remember that wearing a facemask and keeping your hand clean is all you need to stay safe. So don't waste money on disinfectant in order to clean your items. To learn more about safe moving procedures, verifiedmovers.com is a great place to learn about that. Just remember to clean your new home before unpacking.
How to go about buying a home in the wake of the new coronavirus outbreak
So, how are you to go about buying a home in the midst of this coronavirus outbreak? Well, the actual procedure of buying and selling a home is pretty standard. You work with us to connect with a decent Realtor and start looking for a home. The only limitation is that you will have to deal with most of your preparation and house-hunting from home.
What to expect
Since the housing market is pretty much unaffected by COVID-19, you should expect about 8-12 months of house-hunting before you find a suitable home. This, of course, depends on many factors such as the neighborhood where you are looking in, your budget, and luck. But, if you want to stay on the safe side, you can expect about 8-12 months of looking.
Luckily, this means that if you start looking now, by the time you find a home the coronavirus outbreak will be over. Even in regular circumstances, you would first spend months coordinating with your agent and looking online. So, the fact that you are dealing with this during the COVID-19 outbreak shouldn't pose too much of a problem. If, on the other hand, you find a home and want to visit it, you will need to coordinate carefully with the current owner and with your agent. Safety should be paramount. So make sure that you follow safety regulations during the open house.
Finding a good real estate agent
In order to find a decent home to buy you need to have a decent real estate agent helping you out. So, once you figure out what kind of a home you are looking for and in what area, you need to find a real estate agent to help you out. Ideally, you want to find someone local. Agents that are situated in the area where you would like to buy a home are much better suited to help you. This is because they can keep a close eye on how the local market is doing and can inform you if any interesting offers become available.
Furthermore, since they have more experience, they will be able to help you avoid costly mistakes. We suggest that you carefully talk with your potential agent and see if they fit you. Once you ensure that they are capable and reliable, make sure to book them and put your trust in their expertise.
Wriiten by: Lisa Robert with US Moving Experts