Just like any other, the commercial real estate market is affected by recurring trends. To determine the best places for commercial real estate investments in 2020, one must first understand those trends. Next, it is important to get familiar with the criteria that make a certain market a good place for commercial real estate investment. Finally, it is advisable to utilize every available resource making the search faster and fruitful, not to mention resulting in a favorable transaction. In the following article, we have discussed all three points.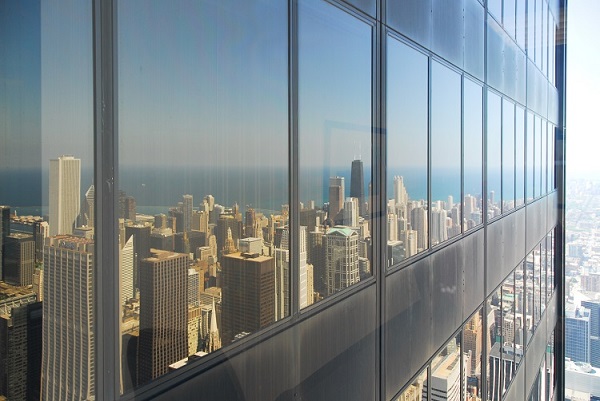 Trends that affect the commercial real estate market
Even though investors can choose out of several types of commercial real estate, the available budget will help them narrow down their choice. To those with more limited investment funds, experts advise starting with multifamily complexes or industrial spaces. Those two types of commercial real estate are more affordable than retail and office spaces. Another noteworthy point regarding your investment budget is to understand how real estate agents are compensated so you can get the best of the deal. Once you get familiar with trends that affect the commercial real estate market, it becomes much easier to determine the best places for commercial real estate investments.
The most important factors
The factors that directly impact the market attractiveness for commercial real estate investments are
• Commercial growth
• Urban development
• The cost of conducting business
• The tourism industry
• The cost of living
• Quality of life
• State of public infrastructure
Commercial growth affects the demand for commercial real estate, especially if we take into account the relocations of major companies. Moreover, the development of the cities' business districts is also boosting the market's appeal. When it comes to the cost of business, things are pretty clear. Logically, companies will move into the cities with the lower costs of running a business. Commercial real estate also depends on the tourism industry as it offers significant growth potential.
Aside from the factors affecting the ease of doing business in a market, three more factors are tightly related. They are linked to employees that every business needs. Quality of life including the living costs will greatly influence the availability of workforce. Investment in public infrastructure has a vital role as well. For example, if you need junk removed after renovating your facility, it is more likely you will find it in a city with good quality communication and transportation systems. A city that invests in electric systems, modern-day technologies, and public transit will attract businesses more easily.
Criteria determining the best places for commercial real estate investments
Five important principles make the basis of a good market for commercial real estate investment.
1. Low unemployment is a sign of the job market with the likely need for new retail and office spaces.
2. The low purchase price is highly beneficial. It implies that there are properties available below market worth, such as commercial foreclosure properties or properties that require renovation and are sold with a discount.
3. The higher the rent prices, the better. Rents vary from city to city, so make sure you get familiar with the local asking rent prices. The bigger the difference between renting and purchase price, the higher the profit.
4. High demand for homes indicates a promising market attracting new residents and creating jobs where you can expect a rising demand for commercial real estate space.
5. Low vacancy rates combined with high tenant demand mean higher profit.
While it may be difficult to fuse all these determinants in one single market, the more of these criteria a market incorporates, the higher the return will be for investors.
The best commercial real estate markets for overall investment and development in 2020
On average, a slow but steady growth of the commercial real estate market is to be expected in 2020. However, to get a better deal from a real estate agent and higher profits long-term, you should hunt a suitable commercial real estate in a progressive market. Such markets and, thus, 15 best places for commercial real estate investments in 2020 include
• Atlanta, Georgia
• Austin, Texas
• Boston, Massachusetts
• Charlotte, North Carolina
• Dallas, Texas
• Denver, Colorado
• Houston, Texas
• Las Vegas, Nevada
• Los Angeles, California
• Minneapolis, Minnesota
• Nashville, Tennessee
• Orlando, Florida
• Phoenix, Arizona
• Raleigh, North Carolina
• Seattle, Washington
While different in so many ways, these cities have a few things in common. They all share an increase in the number of residents and jobs. Local major companies and industries are leading the economic expansion in these areas.
Resources helping you find the most suitable commercial property
Now that you know which locations are worth of your attention, focus on resources that can help you find a suitable commercial property.
One option is to browse one of the many commercial real estate listings sites. Finding the best investment opportunities has become much easier with platforms such as Quantum Listing, Spacelist, LoopNet, Ten-X, and others. The majority of those platforms allow users to browse free of charge, their search engines list different types of commercial properties and provide useful data analytics.
Also, note that you can influence a real estate rebate with the help of Park Place, the industry leader in the real estate referral business. They will use the data you provide them to conduct research and select a top real estate agent in the specified market. That real estate agent will rebate you back 15% of the total real estate commission through the affiliation, saving you a significant amount of money.
Conclusion
One doesn't have to be a high-class economist to foretell the future of a commercial real estate market. However, it is important to thoroughly research the trends as they are showing some surprising results. While prime business centers are currently safe spots for investments, up-and-coming cities will outperform them in the foreseeable future. This is due to the many new opportunities for investment in places with high growth potential and more attractive costs of conducting business. Finally, those who team up with an expert real estate agent and select a prosperous market for commercial real estate investment based on careful study are bound to make high profits.
Written by: Lisa Robert with US Moving Experts